Automotive Repair & Light Truck Repair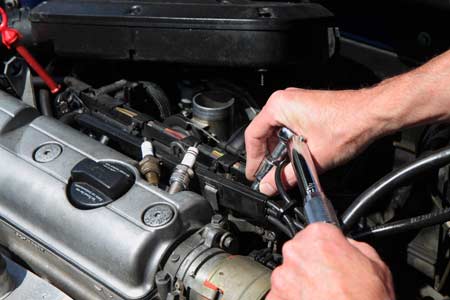 When you want reliable automotive repair & light truck repair you want AMC Fleet Services Inc. We've been providing exceptional service since 1989. Our shop doesn't just provide the most dependable repair work, we focus on preventative maintenance as well. Specializing in automotive repair & light truck repair for fleet vehicles means we know the problems that come with work horse vehicles.
High mileage and near constant use can have a major effect on vehicles, presenting unique problems at an accelerated pace. Our ASE Certified mechanics are skilled at diagnosing these problems, performing repairs that get your vehicle moving again so your business doesn't have to come to a halt.
Automotive Repair
Automotive repairs from a certified mechanic mean you get an accurate diagnosis. Whether your problem is due to the engine, electrical system, transmission, or another area, we'll identify it. Repairs are performed with the highest quality replacement parts. Our mechanics are experts and perform repairs designed to last.
Light Truck Repair
Light trucks don't always present the same problems as cars, especially when they're used for regular hauling. Whether you've got a gasoline or diesel engine, a manual or automatic, we can diagnose and repair your light truck. These vehicles are designed to be used, so let us get your truck back on the road.
For local automotive repair & light truck repair you can rely on call (503) 304-4488 or contact us today.