Preventative Maintenance Programs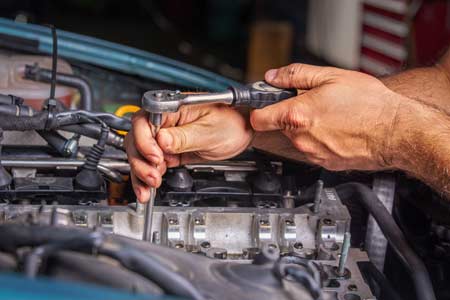 Preventative maintenance programs are the easiest way to keep your vehicles on the road. At AMC Fleet Services Inc we offer preventative maintenance programs that are designed around you. Demands on vehicles can be wildly different. The schedule of a cross-country driving rig versus a local work fleet can mean a difference of thousands of miles in a year.
We know what schedule works best for different vehicle types based off of the vehicle type, age, mileage , and engine. Our mechanics can formulate a preventative maintenance program that's custom designed for your vehicles and your business. There are a number of additional benefits that maintenance program enrollees enjoy.
A preventative maintenance program that works for you!
Increase vehicle longevity: – Preventative maintenance programs from our ASE Certified mechanics are one of the best ways to extend the life of your vehicle. This ensures routine services are performed, preventing common problems associated with infrequent care.
Catch problems early: – This also gives our mechanics the opportunity to catch other problems. We'll perform a complete inspection on your vehicle every time it comes in. Identifying issues before they damage additional components saves cost in the long run.
Save money: – These cost savings may not be readily apparent, but preventative maintenance programs significantly reduce the cost of ownership on a vehicle over the course of its lifespan and increases the amount of time it stays on the road. For a cost to benefit ratio, it can't be beat.
When you want preventative maintenance programs designed for your vehicles and your needs call (503) 304-4488 or contact us today.