Emergency Road Service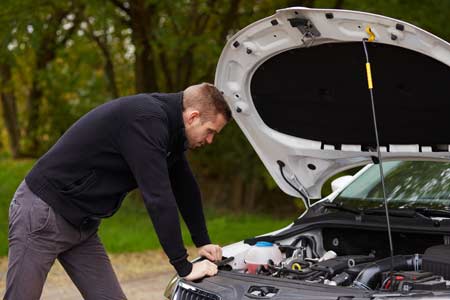 When you need emergency road service, you need it right away, but speed isn't everything. Arriving fast doesn't mean a thing if the mechanics aren't prepared, or don't know how to properly diagnose your vehicle. At AMC Fleet Services Inc we specialize in emergency road service for fleet vehicles like tractor trucks, tow trucks, and other hard working vehicles. You've got places to be, and our services are designed to get you there.
Our mechanics come prepared so you get service fast.
With 3 emergency service trucks that are fully stocked with the necessary tools, power, and parts to work on everything from semis to passenger sedans, you're covered. That means emergency road service from an ASE Certified mechanic capable of accurate and quick diagnosis. We get right to work making sure you get back on the road as soon as possible.
We're familiar with DOT regulations for vehicle safety. That way you can rest assured repair work won't compromise your vehicle. All repairs are performed using parts designed to meet or exceed OEM specifications. We provide emergency road service that isn't just geared towards getting you moving now, it's performed with the highest expectations for quality and reliability to keep you moving in the future.
When you're in need of comprehensive emergency road service you can truly depend on, call (503) 304-4488 or contact us today.